---
Kibsons International LLC
Kibsons International LLC was founded in 1980 in the Emirate of Dubai under the vision and leadership of Hussain Ismail Khatri, the Chairman. In 1997 this was continued by Jamal Hussain, the present Managing Director.
Their entrepreneurial spirit and long term view of the consumer goods industry has created the foundation for market leadership in the fruit, vegetable, meat and poultry sectors. From our establishment over three decades ago, Kibsons International has grown to occupy a pre-eminent position in the fresh fruits, vegetables, meat and poultry industry in the UAE.
Kibsons' unwavering commitment to building lasting relationships with suppliers and customers is why we enjoy a global reputation of integrity and trust with a network of more than 600 suppliers and customers.
Today the Kibsons community is made up of more than 500 employees who share a passion for service and quality. Our operations across our multiple sales points, cold store facilities, meat processing factory and refrigerated distribution fleet are all HACCP certified and supported by state of the art equipment and technology. In fact, more than 150,000 kilos of fresh produce is distributed from our cold stores and production facility every day!
---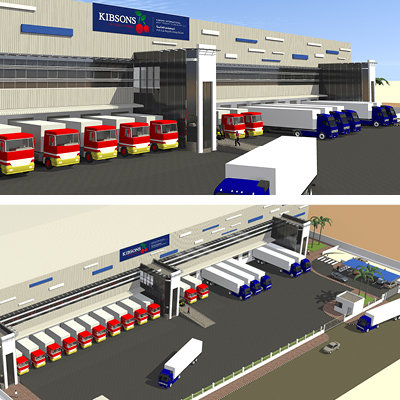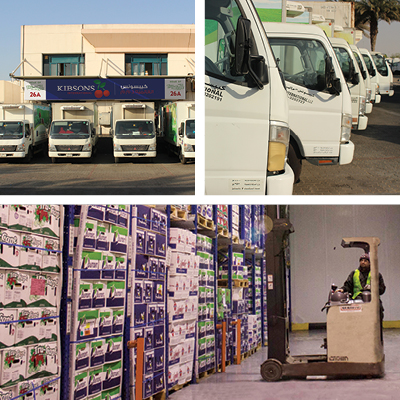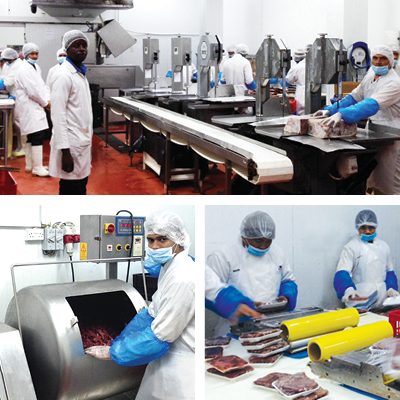 Facilities
DUBAI AWEER STORES
Kibsons' operation consists of the head office and adjoining shops located in the heart of the Central Fruits and Vegetable Market in Al Aweer, Dubai. While the sales team is focused on meeting the demands of our retail customers, the distribution team is dedicated to delivering fresh produce to a range of hypermarkets, supermarkets, restaurants and hotels across the UAE.
DUBAI NEW COLD STORE
Kibsons is pleased to announce the construction of a new 7,500 pallet cold store on its newly acquired 130,000 sq ft of land in Al Aweer. The new facility which will be equipped with state of art technology and ERP systems and will also achieve the relevant quality standards certifications.
AJMAN COLD STORE
The facility spans over 80,000 sq ft with more than 50,000 sq ft of cold storage rooms. The warehouse is equipped with modern loading and unloading bays with dock shelters to prevent any breakage in the cold chain. Produce therefore remains fresh and optimum quality is maintained during all inbound and outbound processes. It is one of the most modern, sophisticated and state-of-the-art facility in the UAE equipped with racking systems, production equipment and advanced mobile communication technology. This facilitates the optimum use of our Warehouse Management System (WMS) that has been developed specifically for Kibsons requirements.
MEAT PROCESSING FACTORY
Kibsons' meat processing factory is one of a kind in the UAE and produces customized processed and portioned meat option for its many customers. Kibsons has consistently achieved a 100 percent health certification and is HACCP approved.
---
Quality & Safety
The distribution facilities of Kibsons International have been designed and maintained to reflect our organizations commitment to Cold Chain Management. Kibsons is HACCP approved (Hazard Analysis and Critical Control Point) which provides further transparency in our quality. Our operations across our multiple sales points, cold store facilities, meat processing factory and refrigerated distribution fleet are supported by state of the art equipment and technology along with the following accreditation.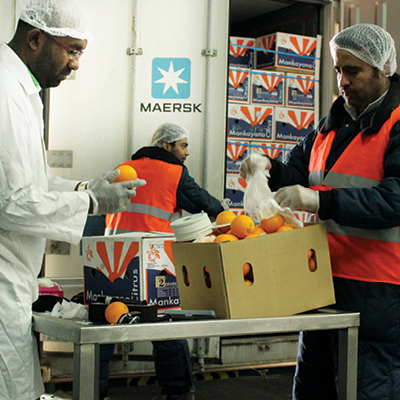 ---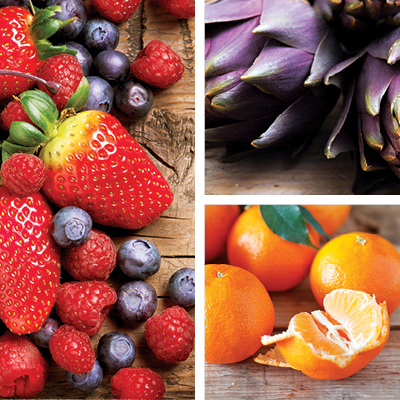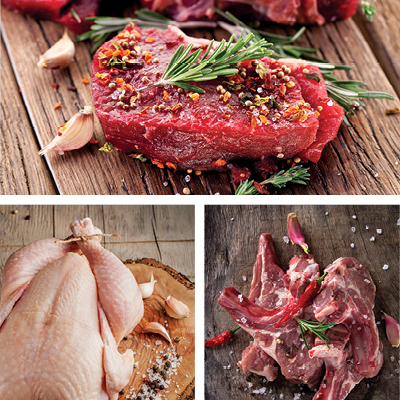 Products
FRUITS & VEGETABLES
Kibsons International offers an ever increasing range of quality fruits and vegetables from all continents by air, sea and land. We also provide a wide selection of specialty, pre-packed and ready-to-eat products. "In the increasingly mature fresh produce markets of the GCC, the quality and consistency of service become ever more paramount and we pride ourselves in meeting those demands. We are not simply suppliers and we prefer to position ourselves as partners to our customers, helping them grow their businesses."
MEAT & POULTRY
Kibsons International offers a wide range of imported and processed meat and poultry products. We offer customised processing contracts to a range of discerning customers such as in-flight caterers, ship chandlers, meat processing companies, bakeries, specialty kitchens, restaurants and hotels. Kibsons is meticulous about good hygiene and our facility is HACCP approved. It is of top priority to ensure that the meat is processed in the most hygienic and temperature controlled environment.
OTHERS
Clients who take advantage of our superior quality and customised service include Emirates Flight Catering, Etihad In-Flight Catering, Nando's, Tim Horton's and we are proud to consistently meet their expectations of quality and service.
---
Social Responsibility
Action Care began in 2008 as a joint venture between representatives from several humanitarian organizations throughout the region with a focus to build capacity and channel resources to regional projects. Action Care UAE conducts educational development programs throughout the UAE and GCC region, particularly in India, Pakistan, Palestine, Kenya, Lebanon & Turkey
"Kibsons' generous contributions over the past six years has helped to build capacity for Action Care's educational and social projects in the UAE and in the region." Cherryn Kelly, Managing Partner, Action Care
---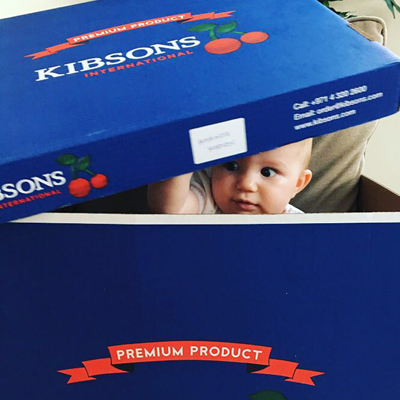 Environmental Responsibility
---