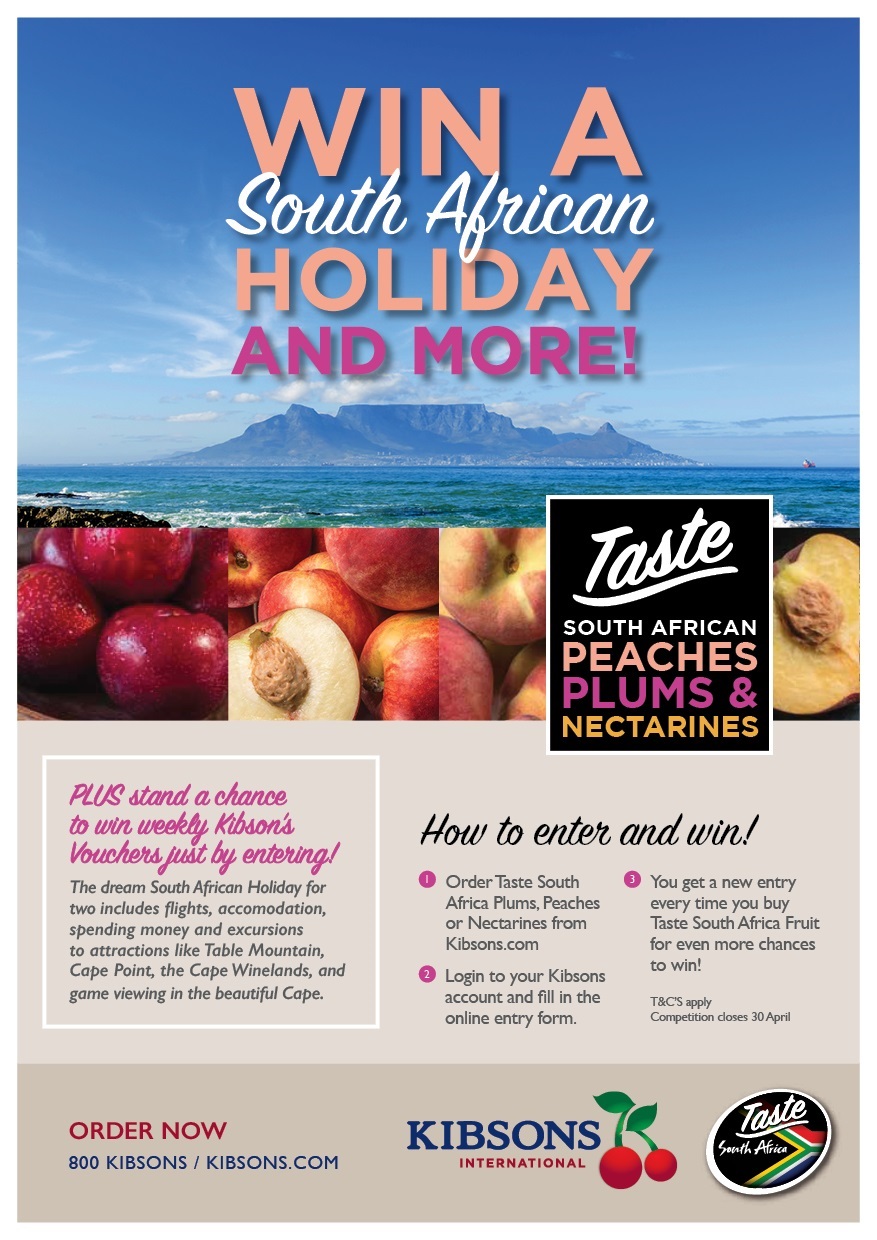 WIN A TICKET TO SOUTH AFRICA NOW!
PURCHASE
Purchase Nectarines, Peaches or Plums of South African origin at Kibsons
COMPLETE
Complete the Competition Entry Form by telling us about the product quality
SUBMIT
Validate and Submit your Competition Entry Form by telling us about your delivery experience

* One entry form permitted per invoice

South African Peaches, Nectarines and Plums are brought direct to you from South Africa's Western Cape region - recognised worldwide as Africa's number 1 stone-fruit growing area. Taste South Africa fruit assures you of quality because it's cultivated to strictest international standards of environmental, ethical cultivation and fruit-growing science. Sweet, juicy and really nutritious, our fruit is also packed with essential vitamins, minerals and nutrients. Perfect for fresh summer snacks! Great for salads, pies and desserts or a meat sauce!