Kibsons Cares
Kibsons home delivery was established to make healthy food options conveniently available to UAE families at an affordable price. Our vision is to make 'healthy eating easy'.
More importantly, we also believe that our point of difference is ethical, sustainable and responsible sourcing.
We strive to bring healthier, safer, clean-label and more eco-friendly products to the community and aspire to build a brand that prides itself on quality, transparency, sustainability and giving back to the community.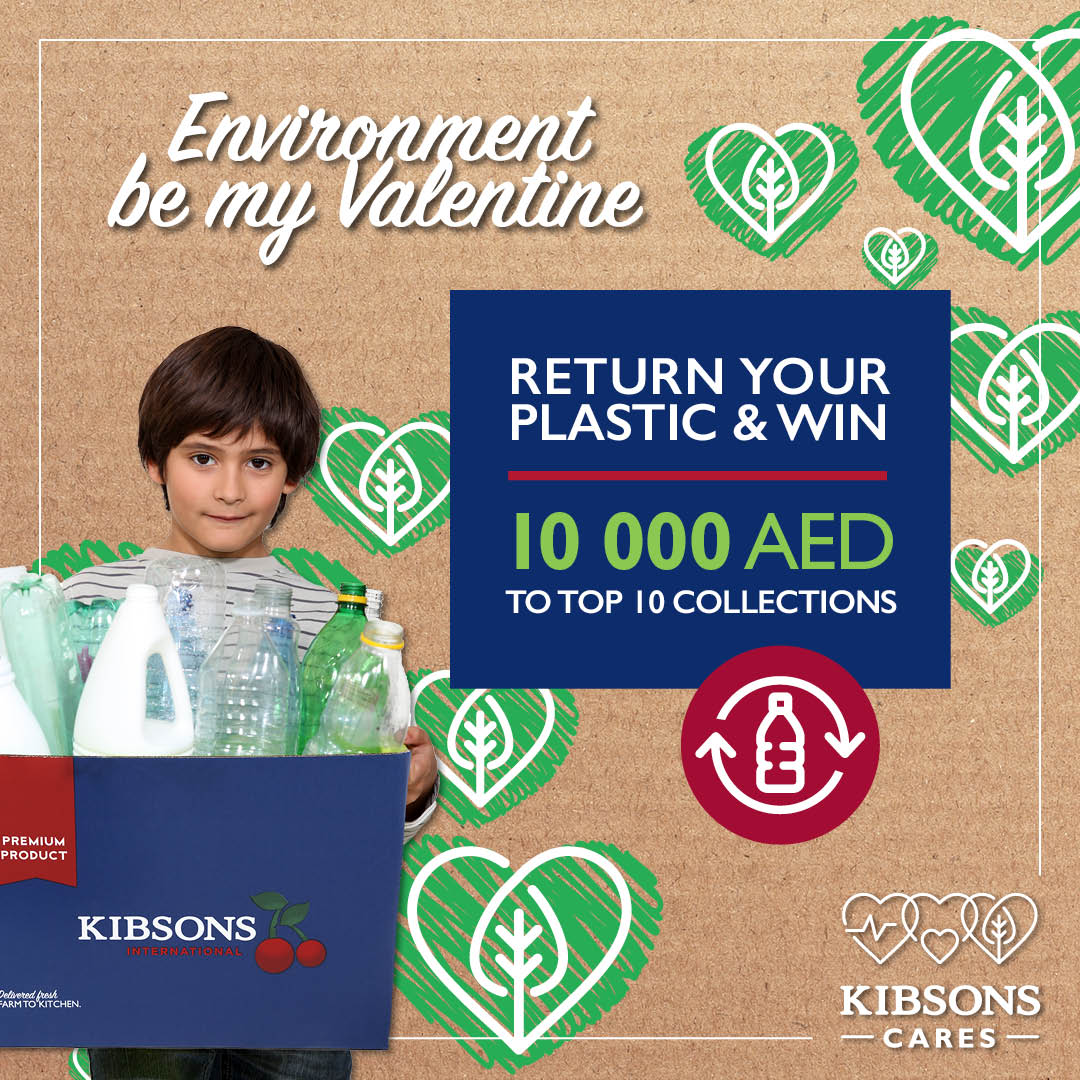 Environment: be my Valentine
A campaign very close to our hearts and a tribute to Mother nature, we invite the Kibsons community to give back their clean plastic along with the Kibsons boxes for recycling.
Click here to schedule a collection.
The returned plastic will be segregated by our team, weighed and recorded on your Kibsons account in the app.
The plastic will then be supplied to an organization in Dubai (visit eco.ae - Eco Plastic Industries) that will use this plastic to create outdoor furniture. We have visited their factory and have been amazed by the fantastic job done by their passionate team.
The Top 10 Kibsons customers with the highest plastic returns will receive a prize of AED 1000 each for their recycling contributions.
The Top 100 Kibsons customers will receive a flower pot created from such recycled plastic.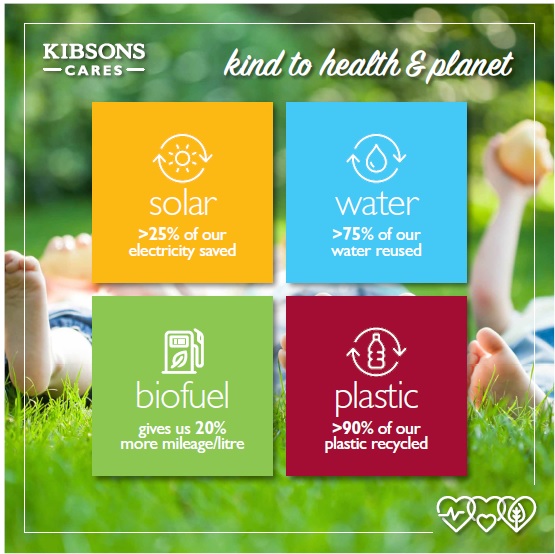 Sustainable Grocery Shopping
You asked, we heard: we are so thrilled to announce our sustainability initiatives that will proudly make Kibsons your choice for 'Sustainable Grocery Shopping'.
Water – Our new water recycling plant is on track to recycle more than 75% of the water we use to keep our demanding cold storage facility up and running.
Electricity – Our solar panel project (spanning over our 130,000 sq mtr facility) is expected to save electricity consumption by more than 25% on average annually (and by more than 50% in winter months).
Fuel – Our bio fuel additives for our refrigerated fleet are expected to improve our overall fuel efficiency (km/ltr) by more than 20% which will help to significantly decrease of carbon emissions.
Plastic – More than 90% of all plastic at our facility is recycled.